Pop-up Banners for Oryx Align
Oryx Align is a managed technology services provider based in London, UK. They have worked in partnership with some of the biggest companies in the world including Minecraft, Microsoft, Dell, Cisco, and EMC.
The company offers a broad range of services including IT services, data management, data security, enterprise security and email management. They also provide technology solutions and business connectivity services across the globe.
When Oryx Align contacted us they were looking for an affordable advertising solution. The sales staff at Pop Up Stands UK recommended the V2000 premium pop up banner as a suitable choice.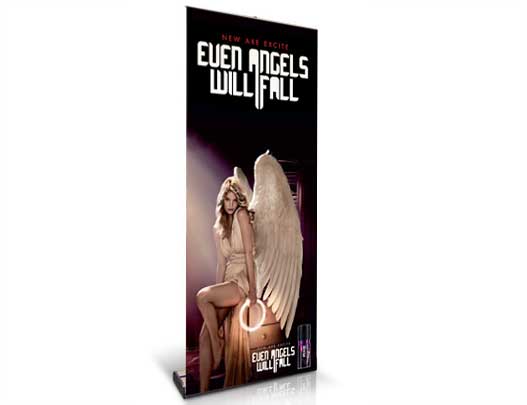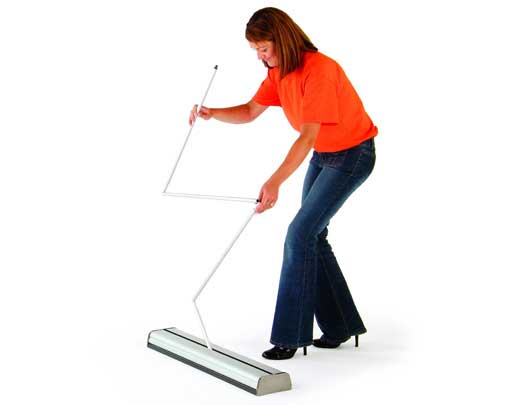 The V2000 pop up banner package consists of one premium anodised silver base unit, one premium full colour graphic panel with a scuff resistance coating and one padded carrying bag.
It has one of the sturdiest yet sleekest base units on the market and is built to withstand wear and tear. Our customers have a choice of a visible graphic area of either 800mm wide x 2100mm high or 1000mm wide x 2100mm high.
It is easy to construct as it comes with an integrated 3-part foldout pole and can be assembled in less than ten seconds by one person.
Our banner stands are suitable for use in busy public areas, including conferences and trade show events or for the work environment and the light weight of the display makes it easily transportable if you need to move the display poster around.
Design Service
Pop Up Stands UK offers a complete in-house design service and we use only the highest quality original HP inks. When the design is complete, it will be coated with a laminate in order to ensure its durability and to protect it from scuffs.
Pricing and Delivery Times
Pricing for the item is £179 for the 800mm size or £199 for the 1000mm version. We offer a standard lead time of 1-3 working days on this product, from ready to print artwork.
Other products that complement the V2000 banner include, our double sided V2000 banner, our premium V4000 pull up banner and our economical VX3085 stand.