Why Are Popup Stands Still So Popular?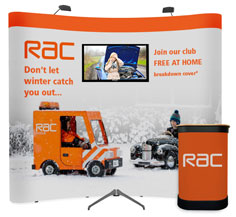 You have bought your exhibition stand space and now you are left with the daunting task of filling it. You have seen people using popup stands at previous conferences and thought they looked pretty impressive, but know very little else.
What is there to know about popup display stands?
So hopefully after reading the above points you can see why popup stands are still as popular as ever with trade show exhibitors .